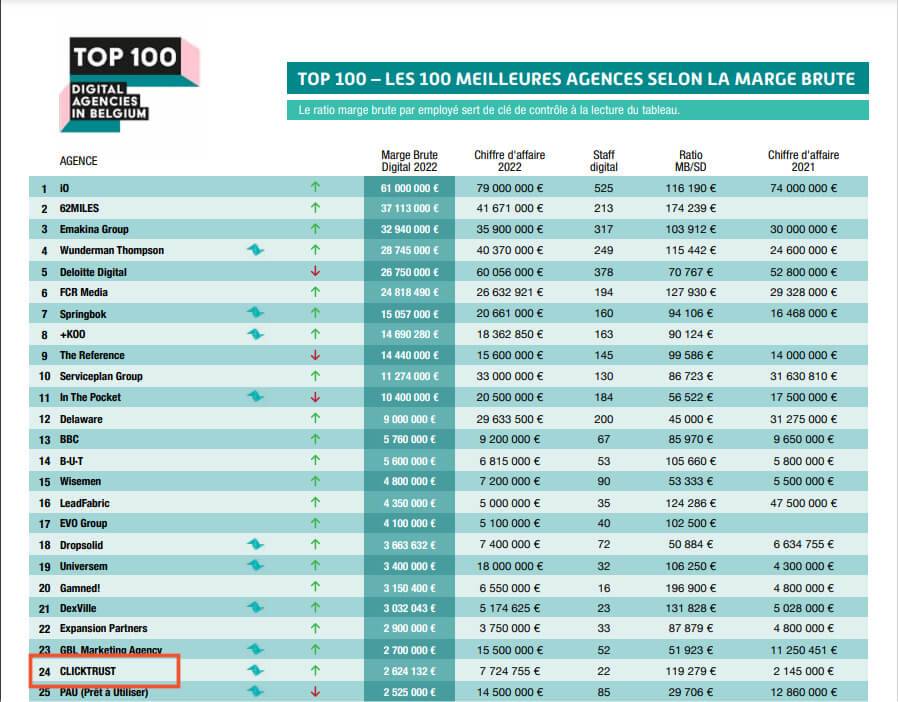 Every year, Digimedia Magazine publishes its Top 100 of digital agencies in Belgium based on the gross margin of all participating agencies. We are proud to announce that CLICKTRUST climbed from position 42 to 24 this year.
Together with the top 100, Digimedia also published its latest issue of Inside Digimedia magazine. Go check it out if you want to discover more about our vision for the future of the digital industry (page 12-20).
You can download the magazine here.
Get our ramblings right in your inbox
We deepdive into hot topics across digital marketing and love to share.